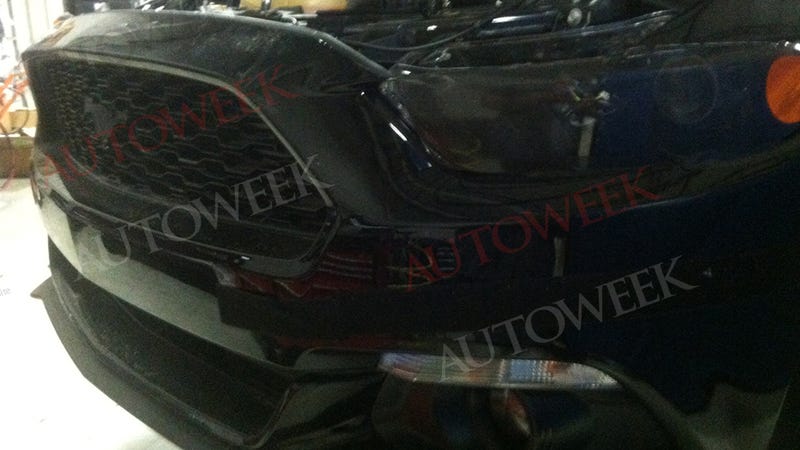 Or the 2014.5 Ford Mustang, if you will. Or Mord Fustang. Either way, we've got one of our closest views yet of the next Mustang's front end—especially after being previously spied, here and here.
We expect the car will look similar to the Evos concept we saw at the 2011 Frankfurt motor show, and according to MustangsDaily.com, the platform will be called the S550. The front end should be a bit more rounded while sequential taillights will probably continue duty in back.
For more pictures, come on down to Autoweek.com.