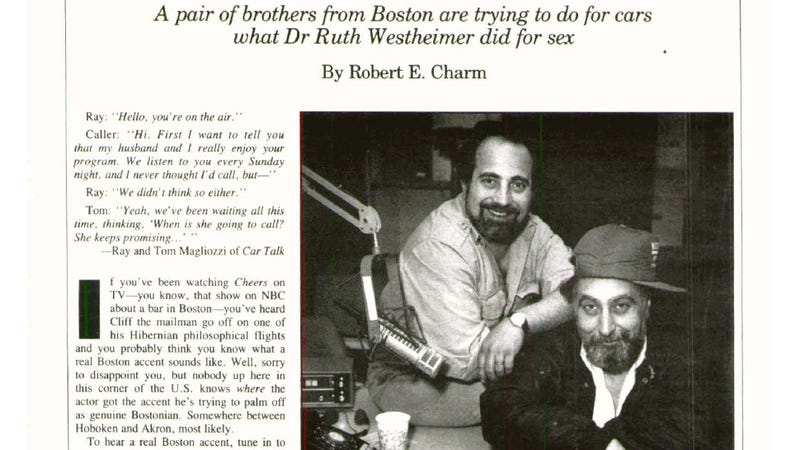 1977 was all about terrible cars and Jimmy Carter, but it also marked the debut of a pair of brothers who have become intertwined with public radio and car culture: Tom and Ray Magliozzi, Click and Clack (the Tappet brothers) debuted on WBUR in Boston on "Weekend Edition," presenting a little program called "Car Talk."
Caller: "The temperature light on my car's dash keeps going on."

Click & Clack: "You didn't take the radiator cap off and see if there's coolant, did you?"

Caller: "No."

Click & Clack: "You want to do this entirely by inference, eh?"
The Magliozzis called it quits in October of last year after 25 years of syndication, but Autoweek met the two Bostonians 26 years ago, shortly after their radio show first went national. Read the June 1, 1987 interview at Autoweek.com, piped straight from our archives.