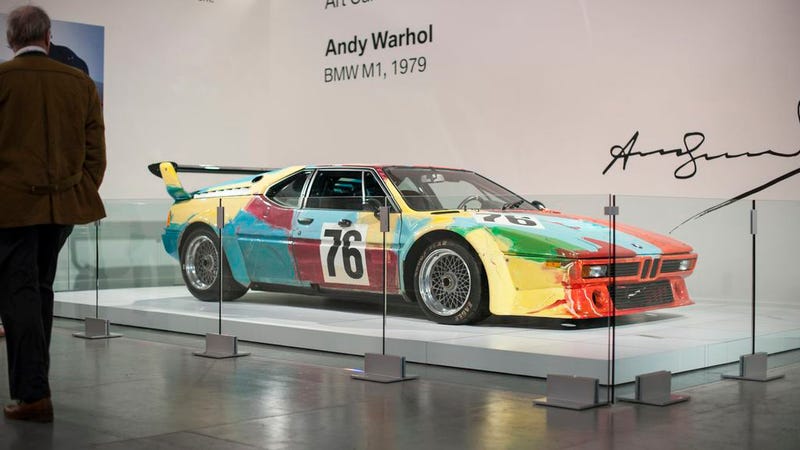 Andy Warhol needed just 24 minutes to paint this BMW M1 Group 4 racecar. It was the 4th BMW Art Car in the series created by Jochen Neerpasch, the man who birthed the M1, and Hervé Poulain, the French racing driver and art auctioneer.
Prior artists had painted a scale model of the car, then had their artwork laboriously transferred to the full-size model. But Warhol insisted on painting the car himself, dipping his fingers into the paint, daubing it on with a foam brush, smelling its intoxicating fumes, feeling the bodywork with his own hands. His signature is on the car, signed with his finger right by the exhaust.
Warhol painted the M1 in a paint shop frequented by BMW, right outside Munich. By the time the television crews had rolled in, he was finished. "Should I paint another car?" he asked, pointing at a brand-new BMW, one that was belonged to the man who owned the paint shop.
"Over my dead body," the owner replied.
Read more about BMW's most expensive and valuable Art Car and its genuine Le Mans racing exploits at Autoweek.com.