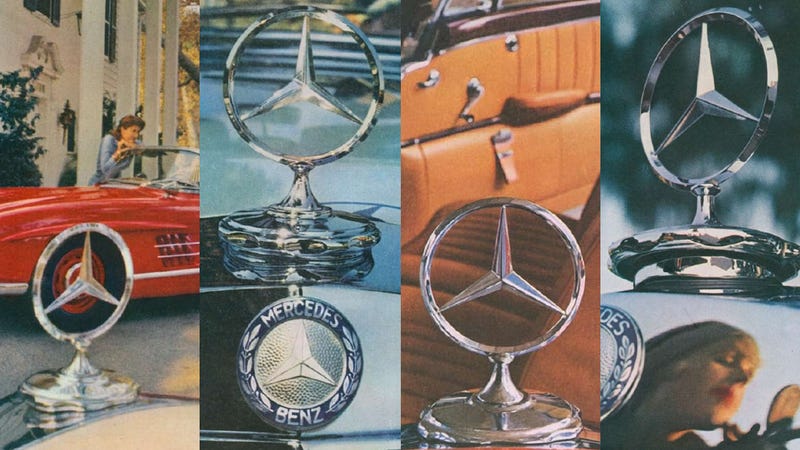 Here are some more gems from the "Positioning Things in Front of Your Product" school of marketing.
Mercedes-Benz is such a luxury-segment fixture these days that it's hard to imagine a time when the understated German automobiles had to compete with chrome-laden barges for North American market sales. Legendary importer Max Hoffman had stopped distributing the Benzes by this point (his tenure as distributor lasted from 1952 to 1957), and MBUSA wouldn't exist until 1965—so it was up to Studebaker-Packard (!) to hawk the cars.
That giant Tristar on the hood? That must be there to let everyone else on the road know just how virtuous your ride is.
Read through to Autoweek.com for the full ads featuring hand-rubbed woods, soft leather, women applying makeup to shiny grilles, a partially-obscured 300SL, and Palisander, Macassar, and Vogel Augen Ahorn. What are those? You'll just have to find out.